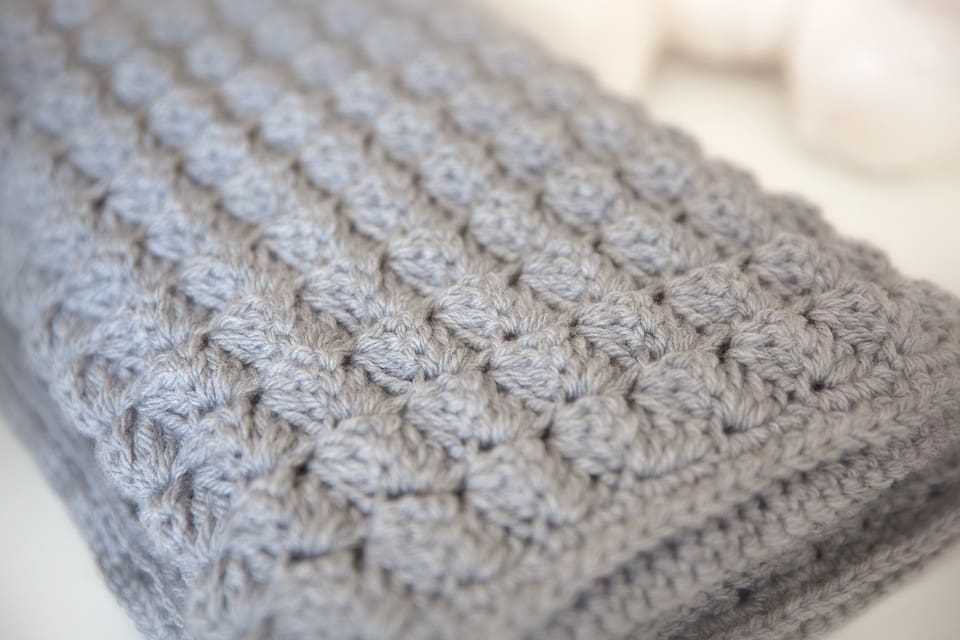 I don't know about you, but it seems like babies are popping out left, right and centre in my life!  My sister in law and best friend are both due this winter so my mind has been on baby blankets.  A handmade baby blanket is the perfect gift for parents to be, which is why I created this free baby blanket crochet pattern for you guys!
This pattern is a quick and easy one.  I used an extremely soft merino/acrylic blend, since babies have very sensitive skin.  It is important to note that if you use a different yarn from what my pattern calls for, make sure that it is machine washable. As you may have guessed, anything made for a baby will definitely be going through the wash many times.
I have written out and posted the free pattern for this baby blanket below on this page. However, you can also purchase the PDF file for easy printing and reading (and to support me to be able to continue to post patterns on this blog). If you'd like to purchase the PDF file, click the "Purchase PDF File" button below.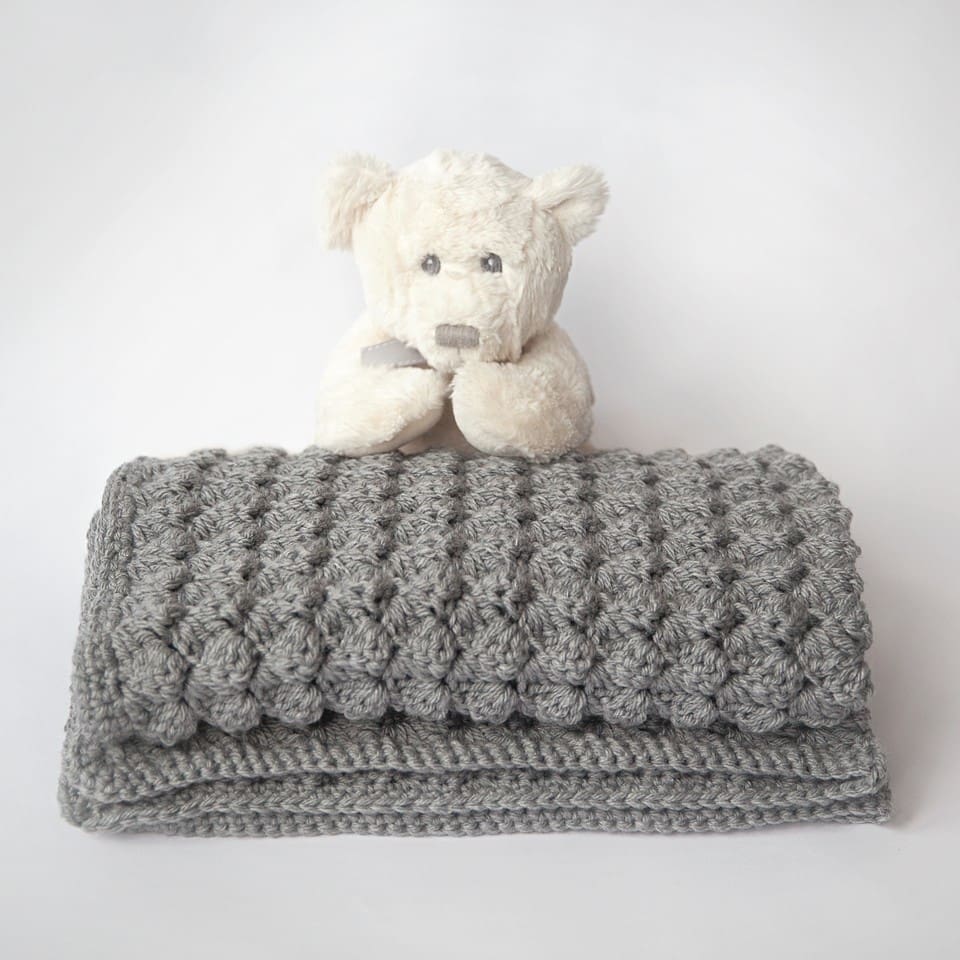 Please note that some of the links on this page are affiliate links and I will earn a commission if you purchase through these links. I use all of the products listed on this page and recommend them because they are companies that I have found helpful and trustworthy. Please let me know if you have any questions about anything I have recommended!
Free Baby Blanket Crochet Pattern
What you will need
Here is what you will need to make this super soft and cozy baby blanket:
Measurements
This blanket measures 24″ X 35″.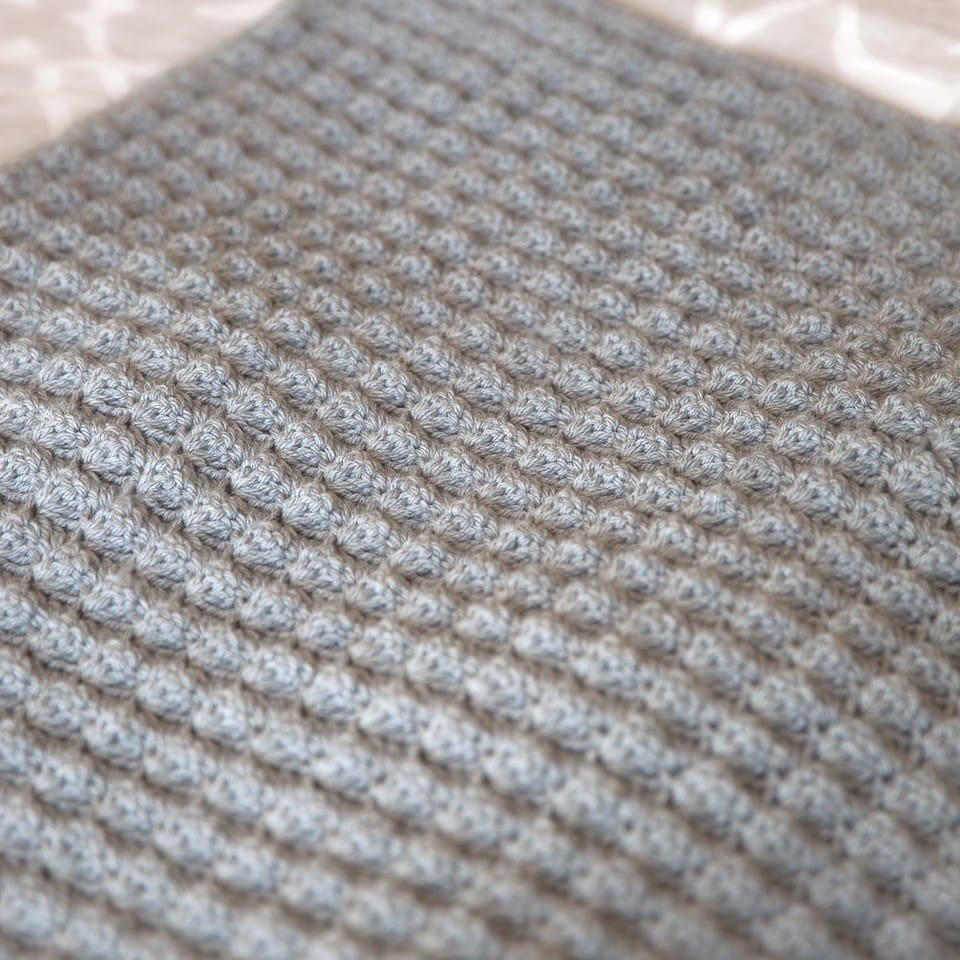 Pattern
Chain 90.
Row 1: SC in second chain from hook and in each remaining chain; CH 2, turn.
Row 2: 3 DC in first sc; *Skip next 3 sc, (SC, 3DC) in next sc; repeat from * to last 4 stitches, skip 3 sc, SC in last sc; CH 2, turn.
Row 3: 3 DC in first sc; *Skip next 3 dc, (SC, 3DC) in next sc; repeat from * to last sc; SC in top of turning chain; CH2, turn.

Repeat row 3 until your work measures approximately 34 inches (or as long as you desire).  At the end of the last row, Ch1, turn and work around the border of the blanket evenly in single crochet for 2 rounds.  Make sure that you make 3 SC in each corner of the border.  I found an excellent article explaining how to work a single crochet border in detail.