This year I have decided to stay ahead of the holidays. I've been shopping for presents and collecting random decor items so that when the fun times arrive, I can actually sit back and enjoy the season. Since I love having a beautiful table setting, I decided to make my own potholders in festive colours. And of course, I am sharing this beginner friendly crochet potholder pattern with you all on this website too!
If the stitch looks familiar to you, that's because its the bumpy rows stitch that I used in the Cozy and Free Baby Blanket Crochet Pattern. The moment I discovered this stitch, I thought it would make a wonderful potholder stitch because of the bumpy and dense fabric it creates – perfect to protect your table and so pretty to look at too!
I have written out and posted the free pattern for this potholder below on this page. You can also purchase the ad free instant download PDF file for easy printing and reading.
Purchase the PDF file for $5 USD by clicking the button below.

Please note that some of the links on this page are affiliate links and I will earn a commission if you purchase through these links. I use all of the products listed on this page and recommend them because they are companies that I have found helpful and trustworthy. Please let me know if you have any questions about anything I have recommended!
Crochet Potholder Pattern:
What you will need
Here is what you will need to make these potholders:
Measurements
Each potholder measures 8″ X 8″.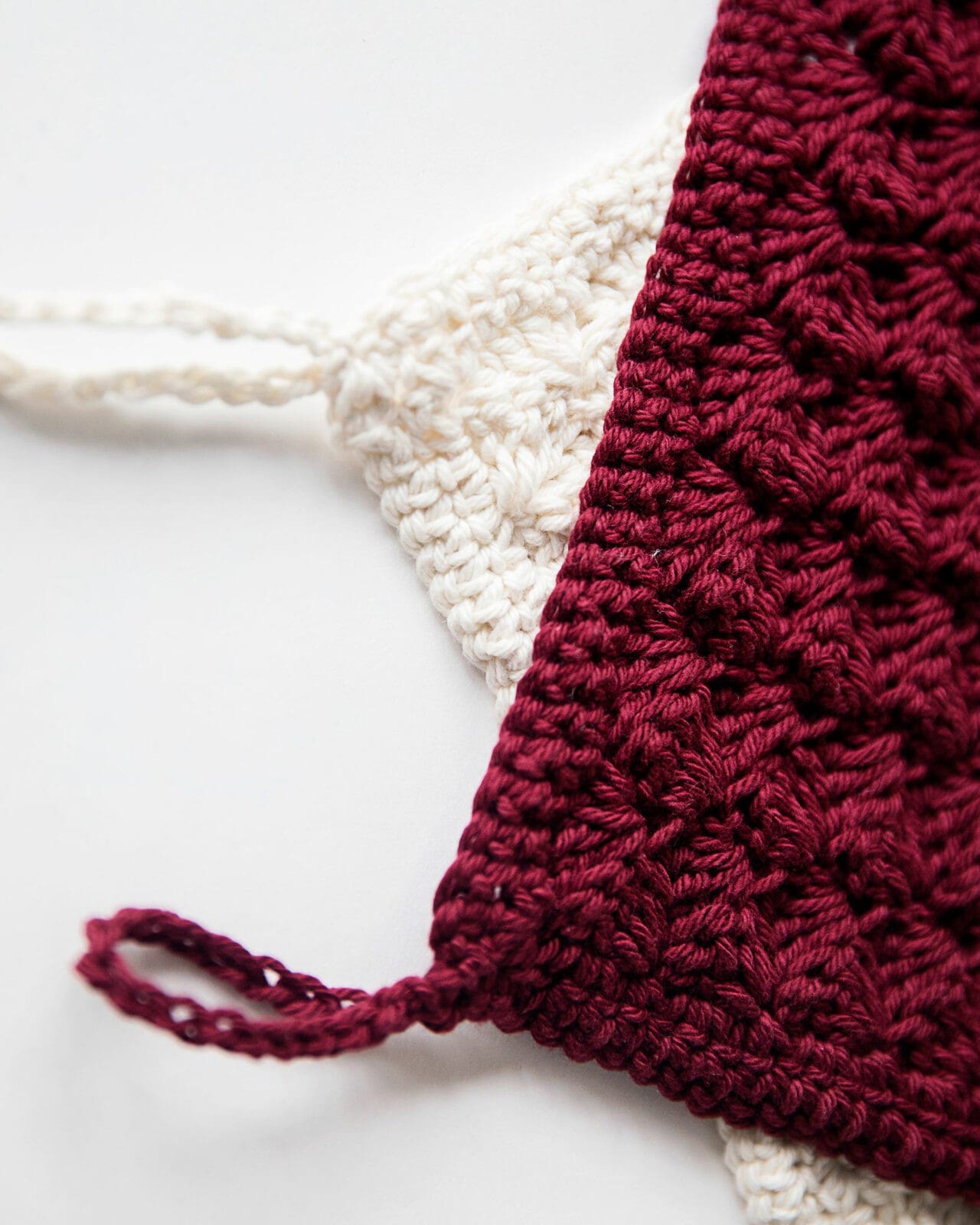 Pattern
Chain 34 (or a multiple of 4 + 2).
Row 1: SC in second chain from hook and in each remaining chain; CH 2, turn.
Row 2: 3 DC in first sc; *Skip next 3 sc, (SC, 3DC) in next sc; repeat from * to last 4 stitches, skip 3 sc, SC in last sc; CH 2, turn.
Row 3: 3 DC in first sc; *Skip next 3 dc, (SC, 3DC) in next sc; repeat from * to last sc; SC in top of turning chain; CH2, turn.
Repeat row 3 until your work measures 7 inches (should look square) and continue on to border.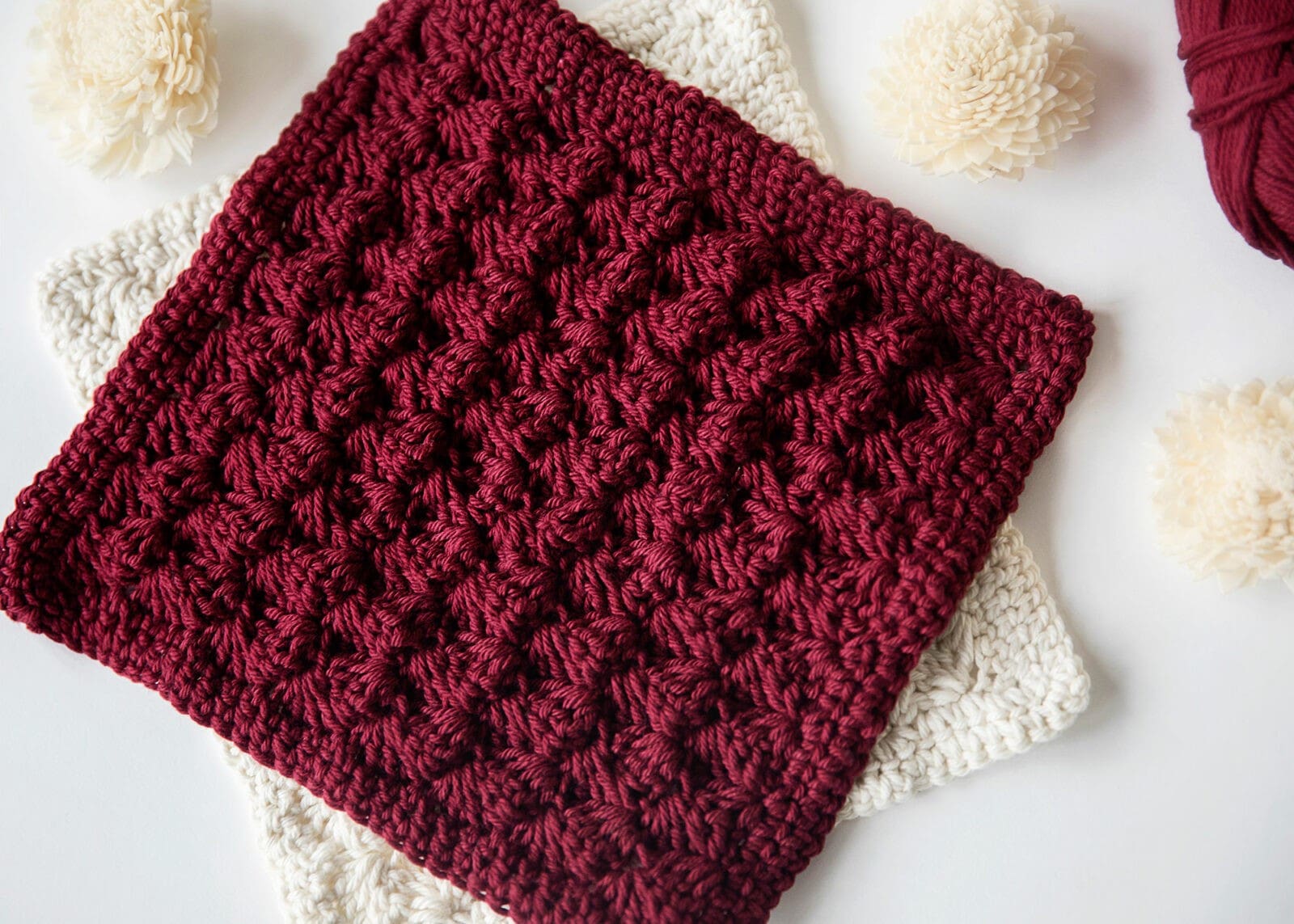 Border:

Work 2 rounds around the border of the potholder evenly in single crochet. Make sure that you do 3 SC in each corner of the border (or your edges will be too tight and curl inwards). I found an excellent article explaining how to work a single crochet border in detail.
When you have completed two rounds, work a slip stitch into the next stitch and chain 20. Secure back into the same stitch with a slip stitch to create the hook. Fasten off and weave in the ends!
I hope you enjoyed this pattern, and if so please share on social media so that others can try it out as well!