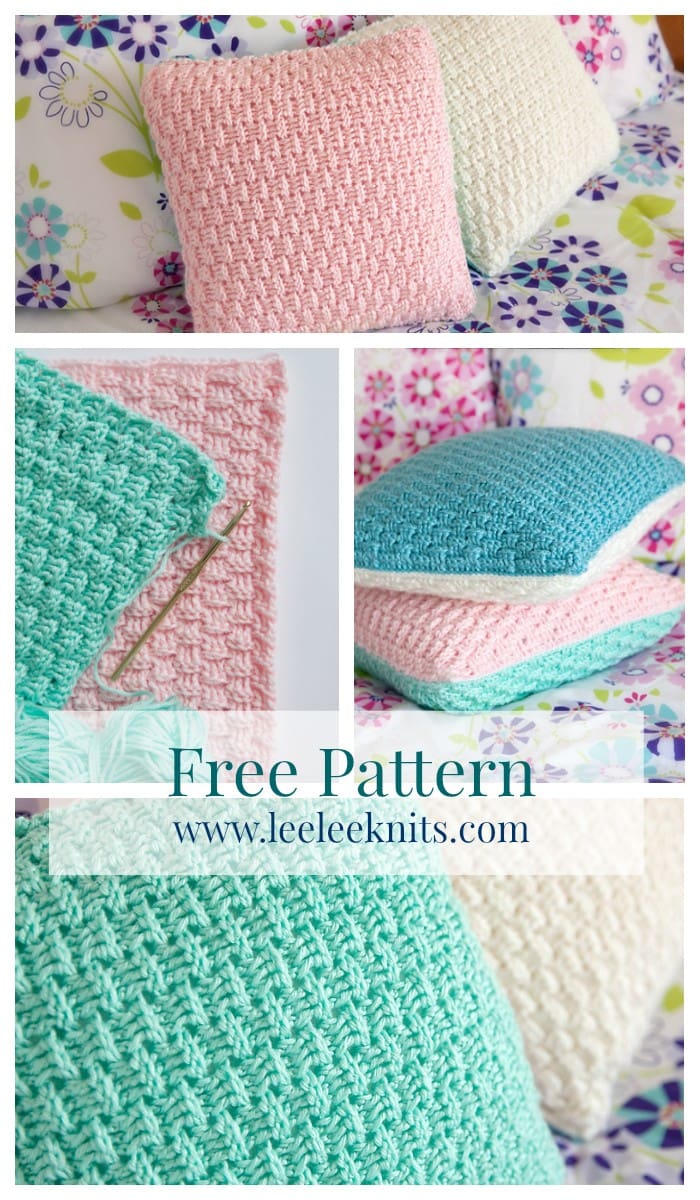 This project has been brewing in my mind for a long time. I promised my beautiful little girl a few months ago that I would make her some cute throw pillows to match her new bedding. But life has a way of spiralling out of control sometimes, and I wasn't able to dedicate much time to work on them until this past week.
As you can see from the photo below, the bedding is full of colour. My idea was to make two pillows with a different colour on each side so that she can mix and match them when making her bed for a different look each day! I'm hoping this will entice her to actually make her bed!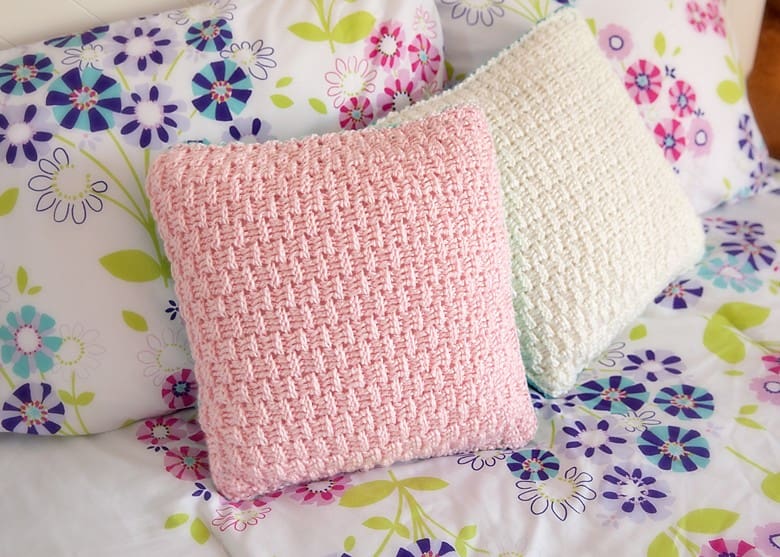 The pattern for these pillow covers is outlined below and I hope you will love it as much as I do. Its easy, and quick and so pretty. You need to know how to do front and back post double crochet. If you are unfamiliar with those stitches, don't be discouraged. I have created a video tutorial that I hope will help you.
---
I have written out and posted the free pattern for this throw pillow cover below on this page.
You may also purchase the ad-free instant download PDF file for easy printing and reading. Purchasing the PDF file helps to support this website and allows me to continue to share my patterns and inspiration with you.
Should you have any issues with the download, please email: info@leeleeknits.com for assistance.
You can Purchase the PDF file (which will be emailed to you automatically after purchase) for $5 USD through Ravelry or by clicking the button below.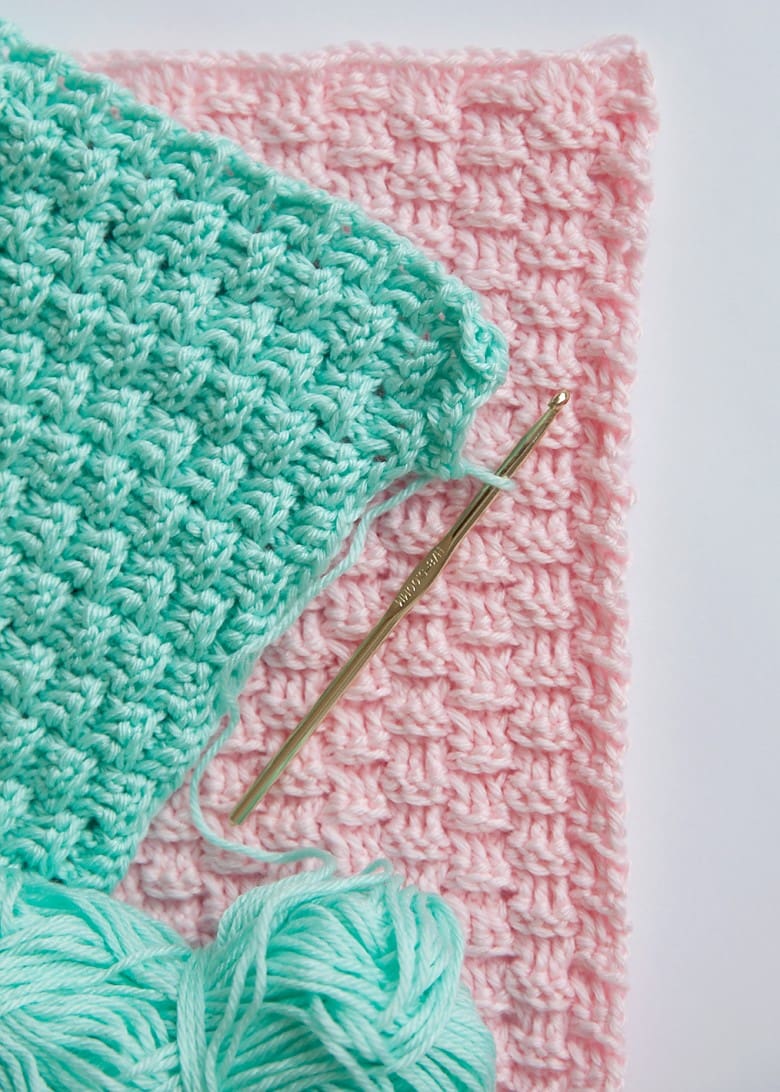 Disclaimer: Please note that some of the links below are affiliate links and I will earn a commission if you purchase through those links.
Free Pillow Cover Crochet Pattern
What you will need
Here is what you will need to make these pillow covers:
Measurements
Each square will measure 14 " X 14 ".
Special Stitches:
FPDC: Front Post Double Crochet.
BPDC: Back Post Double Crochet.
Pattern:
This pattern is for a 14″ X 14″ pillow form. If you would like to make the cover larger, you can chain a multiple of 6 plus 5. The beginning chain should be at least the length of the pillow form width.
You will be making 4 squares by following the pattern below for each colour:
Chain 59.
Row 1 (WS): DC in fourth chain from hook and in each remaining chain. CH3 (counts as first DC of following row) and turn.
Row 2: FPDC around each of the first 2 dc; * BPDC around each of the next 3 dc, FPDC around each of the next 3 dc; repeat from * to end of row; CH3 and turn.
Repeat row 2 until work measures 14 inches. Fasten off.
See diagram below for visual.
Finishing:
Now that you have four squares (one for each pillow side), choose two colours that you would like on the same pillow. Note that you will not see the two colours of the same pillow together, so you should lay them out and see what combinations look best to you.
Line up the two squares and sew up the seams for three sides of the pillow cover using some extra yarn and a tapestry (yarn) needle. Insert the pillow form and continue to sew up the last side. Weave in the loose ends.